Need a studio space for a day?
Use our hourly photo studio for portraits, product photography, commercial photography, and whatever else your creativity can imagine.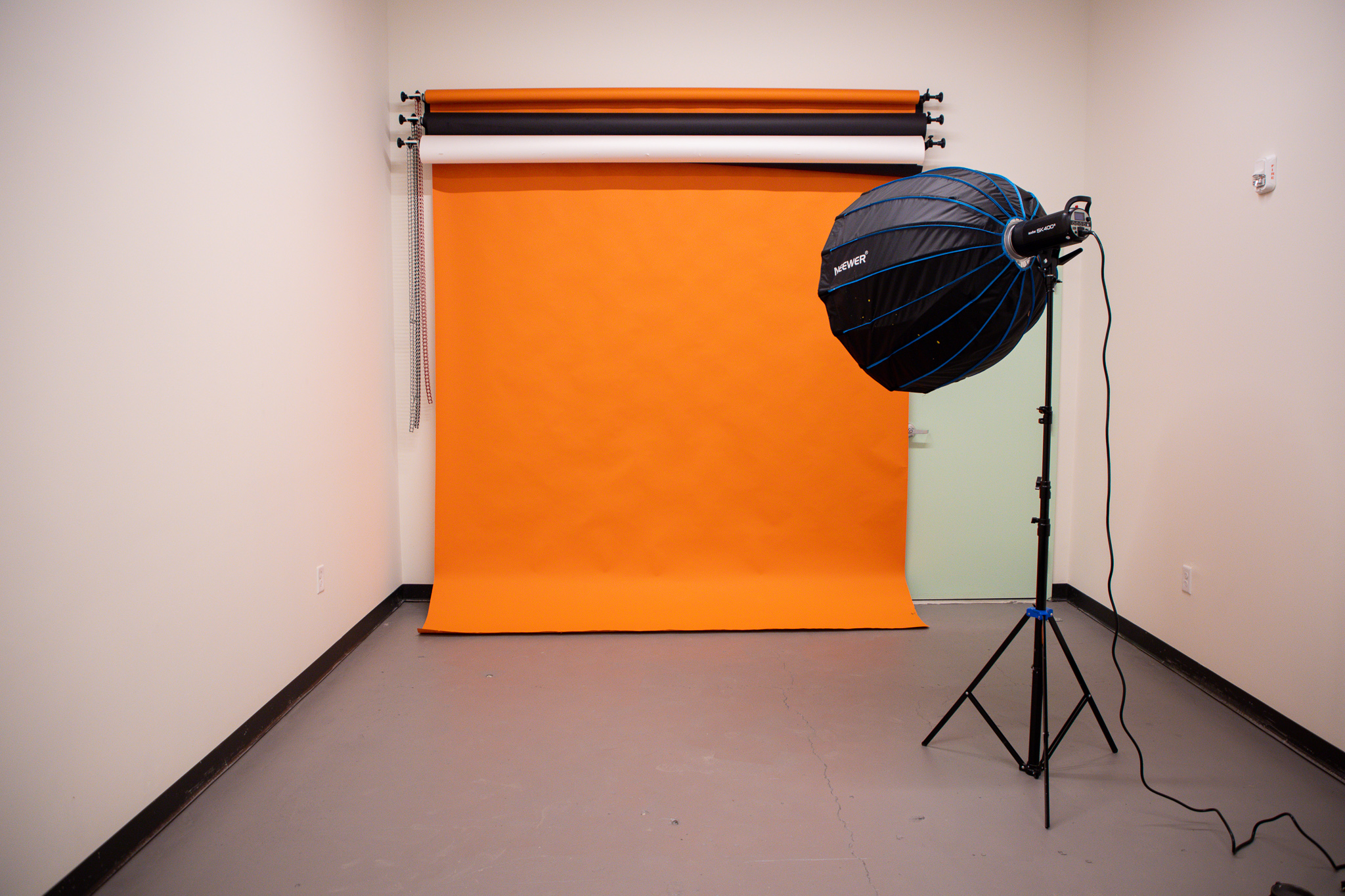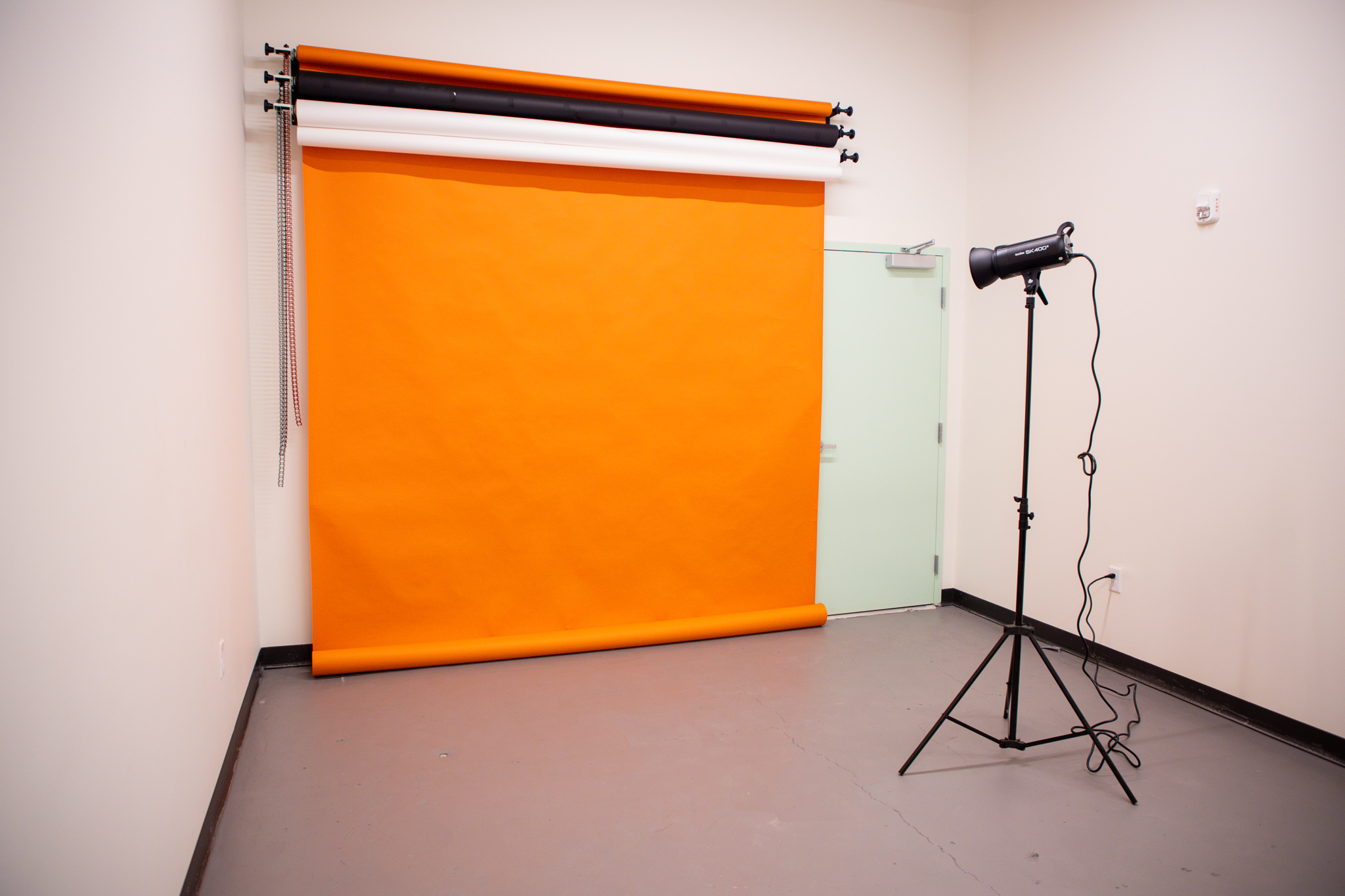 Mayfair's photo studio is 18×13 feet with a painted concrete floor. Photography studio rental includes 1 Godox SK400II Studio Strobe and 32 inch soft-box with 400 Ws of power, 1 Godox X2T-S TTL Wireless Flash Trigger (Sony), 1 Godox X2T-C TTL Wireless Flash Trigger (Canon), 1 Godox X2T-N TTL Wireless Flash Trigger (Nikon), and a mounted backdrop support with a selection of White, Black, and Orange seamless paper. Additional backdrops may also be brought & switched out to use (self-installation required). Pedestals are available for product photography.
Rental: $30 per hour
Free Wifi
Bluetooth Speakers
Looking for a Ceramics Studio?
Hours
Monday 10am -7pm
Tuesday 10am-7pm
Wednesday 10am-5pm
Thursday 10am-7pm
Friday 10am-5pm
Sat: 9am - 3pm

Sun: Closed