Join our community of makers and creatives by renting time in one of our 3D studios!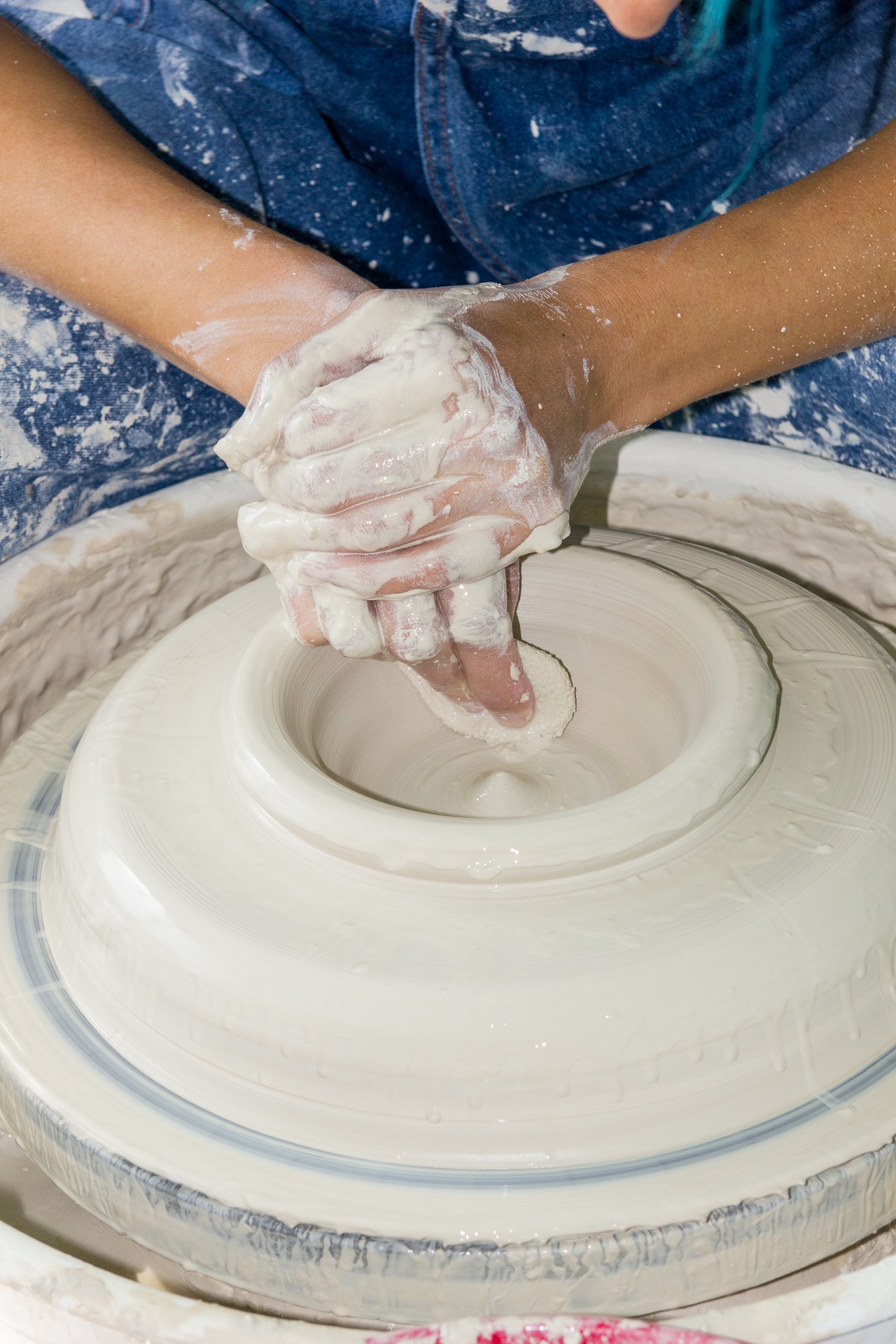 With 2-3D studios available by the hour, Mayfair Arts Studios can be your creative home.
We have a collaborative ceramic studio that includes 2 kilns and up to 20 throwing wheels! Teach a class or rent a wheel, this is your creative time. 
Our metal and glass studio is perfect for those looking to fuse glass or metal workshop for small projects like jewelry. When you schedule time in our 3D studios you join our creative community!
Flex Hour Pricing
Up to 10 hours = $8.00 per hour
11-25 hours = $6.50 per hour
26-40 hours = $5.00 per hour
41 hours and up = $4.00 per hour
All purchased hours must be used within 90 days/3 months and you can pre-book your hours as needed.
All members with access to 3D studios will have to prove basic knowledge and experience with studio equipment.
3D Studios may be rented privately by the hour for  $55/hr for approved teaching artists (does not include kiln usage)
Kiln usage fees will be established by November 2019
Studio Equipment provided varies with studio and art form
Membership discounts and scholarships available by application